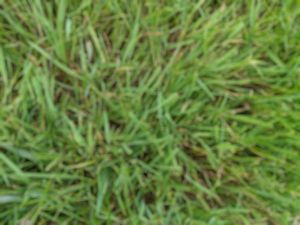 Background on the album
 I will forever be indebted to Noah Kellman (see below) for suggesting, mentoring and pushing me to do this album.  I had taken his Jazz Piano Secrets course during the pandemic and followed that up with a composition mentoring program.  I have a hard time finishing, or knowing when a tune is finished. He saw potential in my compositions and believed no matter how disparate they sounded, he heard me in each of them and that is the glue that holds the album together.  When I got stuck or discouraged we did a Zoom call and he always had a solution.  In one case it was scrap the song, tough love but it was the right choice.  He was my mentor, producer, suggested and contacted the players and really it is his piano playing that pulls this all together.  Listening to the mixes I am just so impressed with how he made them come alive and have merit.  One final note, since this was done mostly during Covid all these recordings were done remotely. I have not actually played with these people at all. Thus the interpretation and communication was complicated but each musician brought their approach to the tunes and it made it really interesting, in some cases totally different than I had imagined.  It all worked as you will hear. 
 Corey was the first to lay down the real tracks to my scratch midi tracks and while I liked what I had built in midi he brought a style, a groove, a new dimension and a push and pull that one cannot create in midi.  His "human" interpretation was outstanding and always followed the guidelines. He is the rhythm energy on this album. Check his band out -  Butcher Brown.
 Chase has such a big and commanding sound and he read these charts down with ease - or so it sounds.  He is definitive with his sound and a joy to work with. He provided me with multiple versions as well as EWI parts for the synth sounds in Space to Breathe. He additionally plays on Two Sides of a Coin and Street Talk Abstract.  His interpretation of the woman on the cell phone screaming to a friend about her boyfriend was so spot on, perfect the first time.
 I have been a fan of the soprano sax from the time in 11th grade I heard My Favorite Things by John Coltrane.  The two other beacons of the soprano in my mind are Wayne Shorter and Jan Garbarek.  I first became aware of Andrew during lockdown though "Virtual Jazz Workshops" hosted by Chad LB.   Additionally, I study improvisation with Chad and occasionally Andrew would fill in.  I knew him as primarily an alto player but saw he played soprano as well. His tone, interpretation, intonation and developmental ideas are first rate.  What an easy player to work with! He provided the beauty, tenderness and screaming solos as well as the part playing with cello and piano flawlessly. Andrew plays on Dark Sparkle, We Used to Gather and Waiting.
 I had stumbled onto Chad several years ago on Spotify and then saw him live at The Blue Note with Chris Botti.  Chad is a monster player, teacher, recording artist and pedagogue. He has numerous books on improvisation available.  I have been studying with him for over two years through his jazz improv text program and he has provided me with insight, challenge and direction consistently.  Suffice it to say I was ecstatic when he graciously agreed to be a guest artist on the album.  He plays on The Sea in the Sky and provides incredible energy and thrill with his soloing.
Noah Kellman - Pianist, Producer and Mentor
 As mentioned above I cannot thank Noah enough for his help and guidance with this project.  He has a fantastic series on Youtube, a much in demand online course and is an artist/composer in his own right.  But I would say his approach to teaching, his dedication to the student though his pedagogy is second to none and brilliant. His playing on this album is nothing short of perfect.
 I met Rupert and his wife Laura though the series GatherNYC which is a wonderfully curated series of contemporary players on Sundays in NYC.  But I really became a fan after watching his incredible classical guitar playing.  He just plays so beautifully regardless of the genre.  I was dumbstruck when he agreed to play on two tunes and play from the parts that I wrote for guitar.  He of course made them look easy and nailed the parts handily.  His guitar is the motor on Dark Sparkle and We Used to Gather.
 I first met Laura though her affiliation with Sybarite5 a contemporary chamber group. After hearing the solo work and the duets she would play with her husband online during lockdown it was evident she could play anything. This is also evidenced by the various groups she has played in.  She was clearly my first choice for cello on the tune We Used to Gather and I was so happy she obliged.  I also asked her to do multiple tracks of vocals on the song and she was game for that as well. 
100% of sales will be donated to Team for Kids, a division of New York Road Runners, which provides underserved children with after school services, events, and running programs.